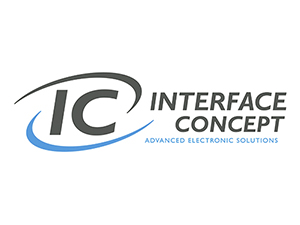 Download Catalogue
Interface Concept
Design and manufacture of CPU boards and high-performance systems
Sector: Defense Automation Transportation
Founded in 1987, Interface Concept designs, develops and manufactures high-performance boards and systems for civil and military applications.
The company's main business areas are integrated defence and aeronautics applications. IC also develops and markets systems for many other fields such as Smart Grid Energy Transmission, Transport and Industry.
Its products offer unmatched performance and reliability in the most demanding industrial, onboard and avionics environments.
Visit their website: https://www.interfaceconcept.com/