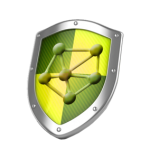 With NVS-MIL2004HSR, the mission reliability is enhanced thanks to the application of interoperable high-availability Ethernet solutions. Specifically, it supports the two only protocols able to ensure zero-delay recovery time in case of a network failure: High-availability Seamless Redundancy (HSR, IEC 62439-3 Clause 5) and Parallel Redundancy Protocol (PRP, IEC 62439-3 Clause 4).
HSR provides redundancy by sending packets in both directions through a ring network. A simple HSR network consists in Doubly Attached Bridging Nodes, each having two Ethernet ports. A HSR node sends the same frame over both ports, therefore even in fault scenario where the fiber optic is broken, no frame lost is ensured and the communication among all the nodes continues.
PRP redundancy is implemented in the nodes rather than in the network. Especially adapted nodes (Dual Attached Nodes – DANs) are connected to two independent and standard Ethernet networks (LAN A and LAN B) and send the same frames over both networks. The PRP operatives ensures the reception of all the information even if one the networks fails.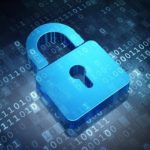 Security is a must for any military system susceptible to be used in field. NVS-MIL2004HSR is an smart router-switch designed following "security-by-design" approach to achieve the highest levels of protection. A multi-layered analysis and protection is required to cover security threats that may arise at integrated circuit, embedded device, network, vehicle and infrastructure levels.
The equipment supports hardware root-of-trust, firmware encryption, authentication and signature features. Additional security related integrated circuits, like TPM among others, allow secure equipment enrolments, certificates management and security real-time supervision against potential physical attacks.
From the networking point of view, NVS-MIL2004HSR supports state-of-the-art Layer 3 and higher secure communication protocols (like TLS, SSH, etc.) and the platform is ready to implement more specific secure networking solutions like full Layer 2 traffic protection or secure IEEE 1588 solution.
Tested and certified by independent official laboratories: MIL-STD-810G & MIL-STD-461G. IP68.
Connectors: MIL-DTL-38999
AC/DC: MIL-STD-704F
Acoustic: MIL-STD-1474D
HF communications: MIL-STD-110F
Vehicle: MIL-STD-1275D
The raw information collected from the heterogeneous sensors and actuators populated in the new military equipment demands distributed edge-computing capabilities to reduce and to enrich the data information finally communicated through the backbone network.
In order to offer a COTS solution able to support this edge-computing approach, NVS-MIL2004HSR integrates in a long term supply single integrated circuit an impressive computation capacity: 4x ARM Cortex-A53 and 2x Dual-core ARM Cortex-R5 CPUs, 1x Mali-400 MP2 GPU and high-end FPGA to support the advanced networking features offered by this equipment. The RAM memory on-board is a high-speed DDR4 memory while non-volatile memory demands are satisfied through a high-capacity device.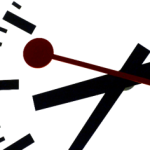 The key benefit of implementing Precise Time Protocol (PTP) or IEEE 1588-2008 is a similar accuracy level of synchronization that provides a GPS receiver, in a device connected to an Ethernet network. Being able of sharing the same nanosecond-range time reference in all the embedded systems of the vehicle, it is feasible ensuring sensor synchronization and event time-triggered operations.
NVS-MIL2004HSR implements a comprehensive solution for PTP. Apart from supporting the Transparent Clock operation, required for any 1588-aware switch, this equipment supports PTP over HSR/PRP, Ordinary Clock and Boundary Clock. This means that it is feasible configuring the NVS-MIL2004HSR as the PTP Master or Slave in the vehicle and in addition, using the Pulse-Per-Second output signal to provide a synchronized reference to any non-1588 device.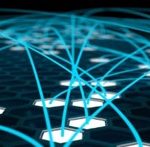 Both copper and fiber optic based connectivity are supported under 10/100/1000Base-T and 1000Base-SX Gigabit Ethernet standards.