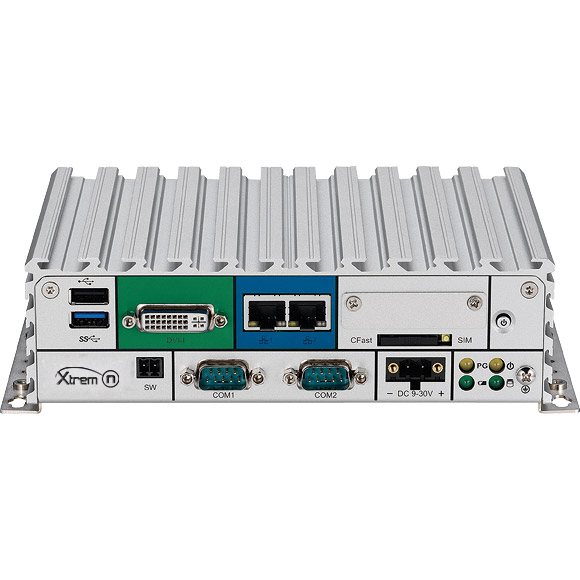 BOX PC
Sector: Automation
Categories
In systems that must operate in aggressive environments in terms of temperature, vibration, etc., fans are a source of problems for designers and integrators.
The Fanless Xtrem-n Series BoxPCs have an excellent and compact mechanical design that enables heat to dissipate over the entire surface of the aluminium chassis, even with the latest generation i9 and Xeon processors.
They have many applications: Industrial control, Gaming, Vending, Parking, Means of payment, Points of information and sale, In-vehicle equipment, Etc.