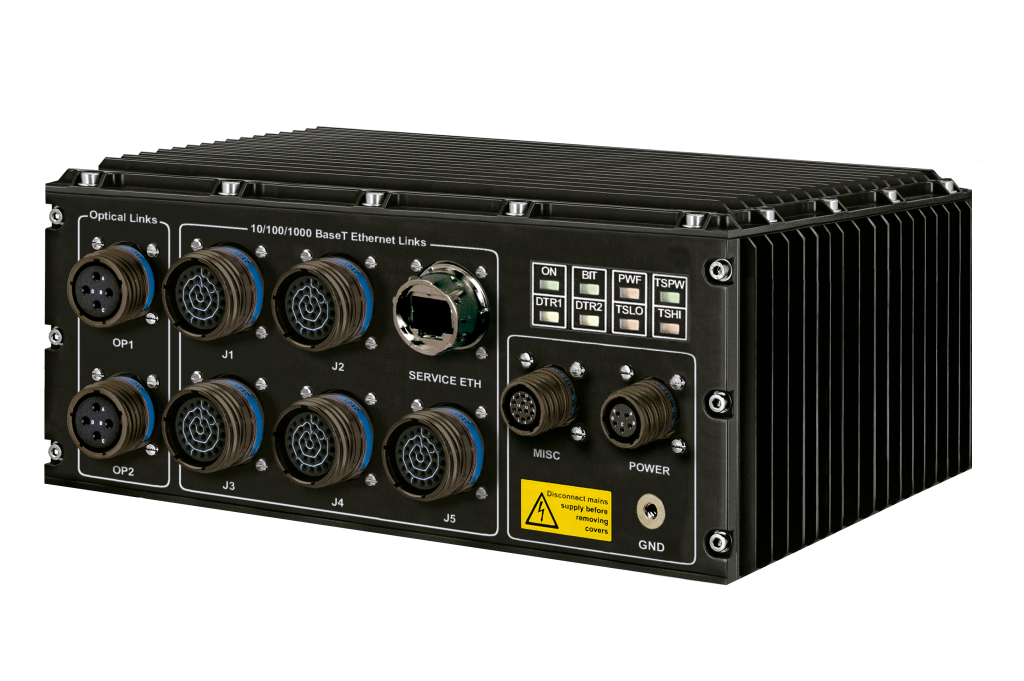 Defence, Avionics & Aerospace switch
Sector: Defense
Size: 220mm x 155mm x 98mm
Weight: 3 Kg.
Up to 28-Port High Availability Military Router Switch
Powerful, open and flexible COTS L2/L3 managed switch with edge-computing capabilities aimed at managing real-time communications for military vehicles with limited space availability and where the highest possible degree of robustness is required.
HSR/PRP (High-availability Seamless Redundancy & Parallel Redundancy Protocol) TSN (Time-Sensitive Network): Synchronization and Redundancy based on IEEE1588 PTP: Precise Time Protocol (Transparent Clock, Ordinary Clock and Boundary Clock)
Variety of AC/DC power supply combinations, both standard and dual and/or redundant for versatility
Tested and Certified by independent laboratories: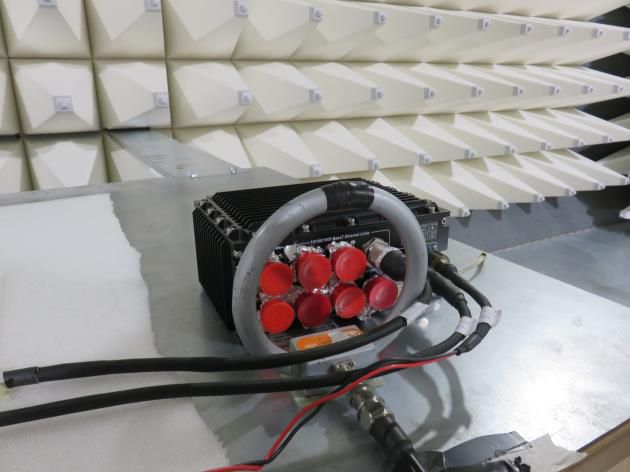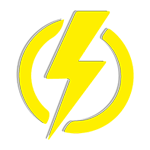 Key Technologies
High availability
HSR + PRP for mission-critical zero-delay.
Cybersecurity
Highest level of multilevel security.
MIL-STD
IP68 1st class chassis MIL-STD-810 & mil-std-461. Different MIL-STD-704 AC/DC power options.
Edge-Computing
4x ARM Cortex-A53, 2x dual-core ARM Cortex-R5, 1x Mali-400 MP2 GPU and 1x high-end Xilinx Ultrascale FPGA. 32Gb DDR4
Synchronisation
PTP (IEEE 1588-2008) Transparent/Ordinary/Master/Boundary Clock.
Multiple connectivities
Copper and fibre with up to 4x 10Gb Ethernet.
SW & HW customizable
State-of-the-art multicore CPU with FPGA to host different user applications.