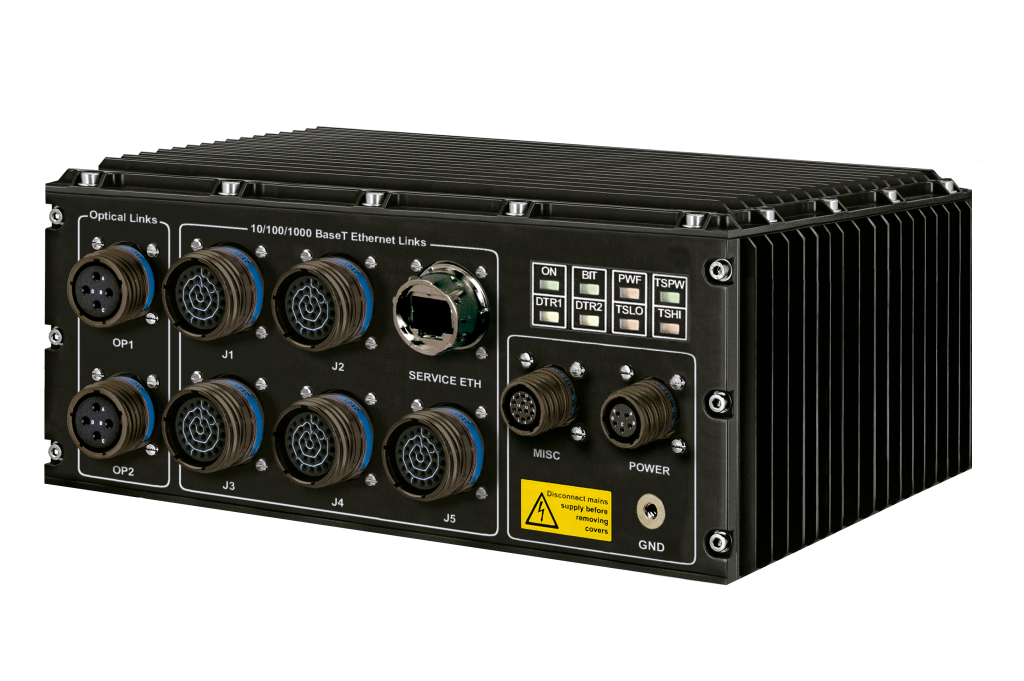 Defence, Avionics & Aerospace switches
Sector: Defense
Size: 220mm x 155mm x 98mm
Weight: 3 Kg.
24-Port High Availability Military Router Switch
Powerful, open and flexible COTS L2/L3 managed switch with edge-computing capabilities aimed at managing real-time communications for military vehicles with limited space availability and where the highest possible degree of robustness is required.
HSR/PRP (High-availability Seamless Redundancy & Parallel Redundancy Protocol) TSN (Time-Sensitive Network): Synchronisation and Redundancy based on IEEE1588 PTP: Precise Time Protocol (Transparent Clock, Ordinary Clock and Boundary Clock)
Variety of AC/DC power supply combinations, both standard and dual and/or redundant for versatility
Tested and Certified by independent laboratories:
MIL-STD-1474
Acoustic limits
MIL-DTL-38999
Connectors MIL-DTL-38999
MIL-STD-1275
28VDC systems in vehicles
MIL-STD-110
High frequency (shortwave) communications
MIL-STD-704
A US Department of Defense standard that defines a standardised power interface between the vehicle's electrical system and its component equipment and systems.
MIL-STD
MILITARY STANDARD certification for different tests.
Key Technologies
High availability
HSR + PRP for mission-critical zero-delay.
Cybersecurity
Highest level of multilevel security.
MIL-STD
IP68 1st class chassis MIL-STD-810 & mil-std-461. Different MIL-STD-704 AC/DC power options.
Edge-Computing
4x ARM Cortex-A53, 2x dual-core ARM Cortex-R5, 1x Mali-400 MP2 GPU and 1x high-end Xilinx Ultrascale FPGA. 32Gb DDR4
Synchronisation
PTP (IEEE 1588-2008) Transparent/Ordinary/Master/Boundary Clock.
Multiple connectivities
Copper and fibre with up to 4x 10Gb Ethernet.
SW & HW customizable
State-of-the-art multicore CPU with FPGA to host different user applications.
Available models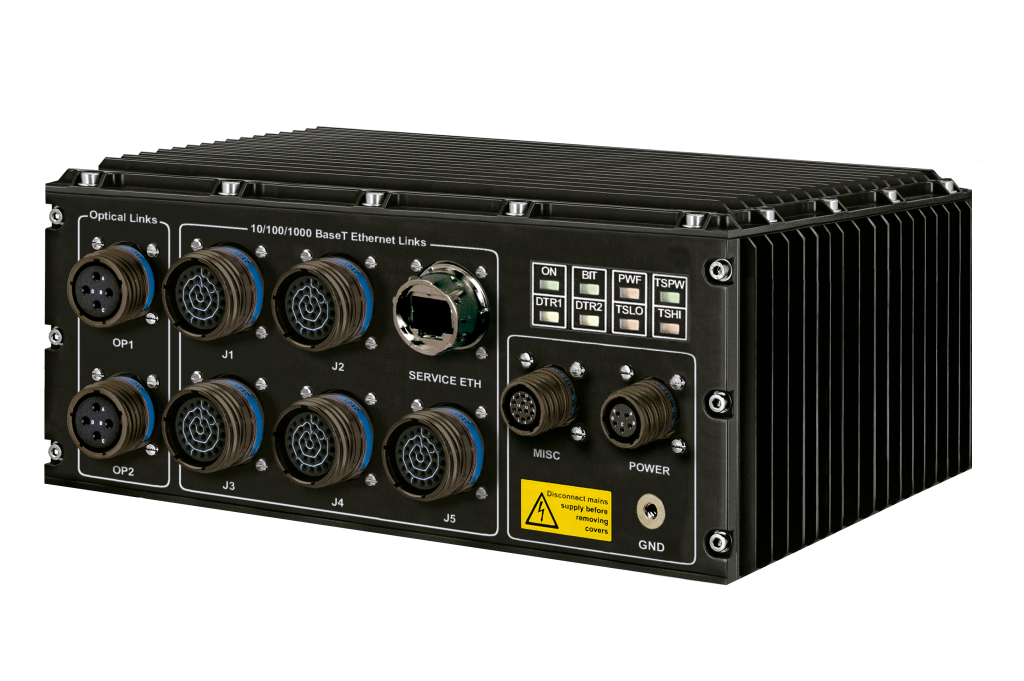 The RELY-MIL-SWITCH-ROUTER is a COTS multiport and multimedia managed 1G/10G Ethernet L2/L3 Switch with Edge computing capabilities that is packaged in a reliable, lightweight and compact MIL-STD-810G certified enclosure. A military compliant dual redundant power supply is fitted in full equipped versions to cover all applications and accept American & European standard AC/DC voltages for immediate worldwide operation.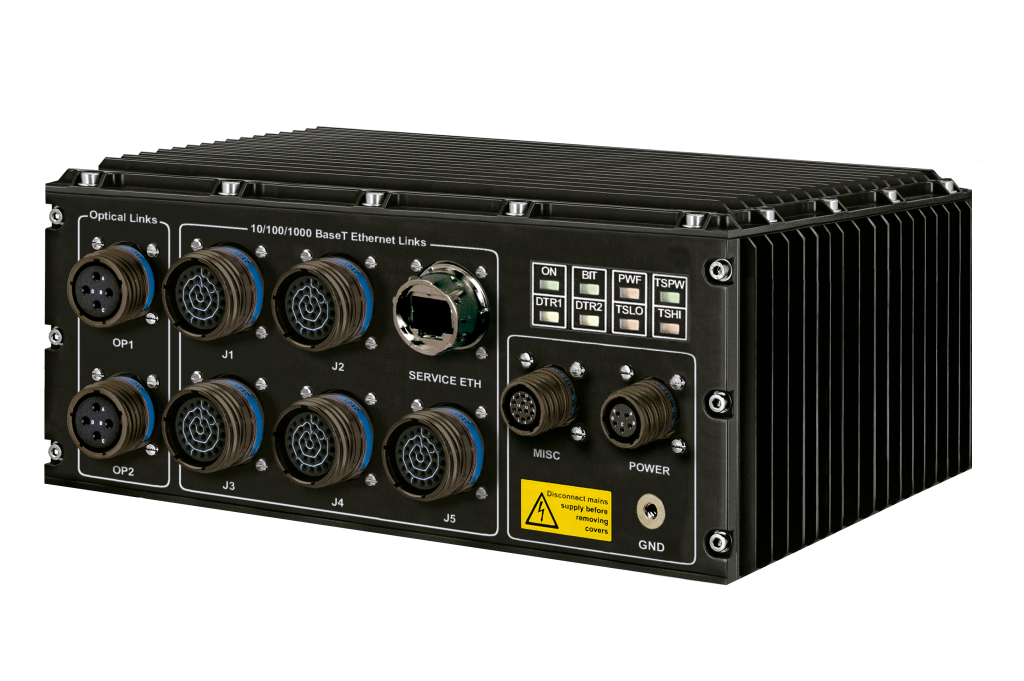 The RELY-MIL-TIME-SERVER is a COTS multiport and multimedia Time Server with clock Master, Slave, Boundary and Bridging capabilities. An embedded GPS receiver to provide GNSS reference for accurate timing, clocking, and positioning. These references can be shared, bridged and managed by the equipment. A powerful hardware and software infrastructure is able to support combinations of Network Time Protocol (NTP) and Precision Time Protocol (PTP, IEEE 1588). Additionally, autonomous operation via Disciplined Oscillators for when GPS-less operation is required is available.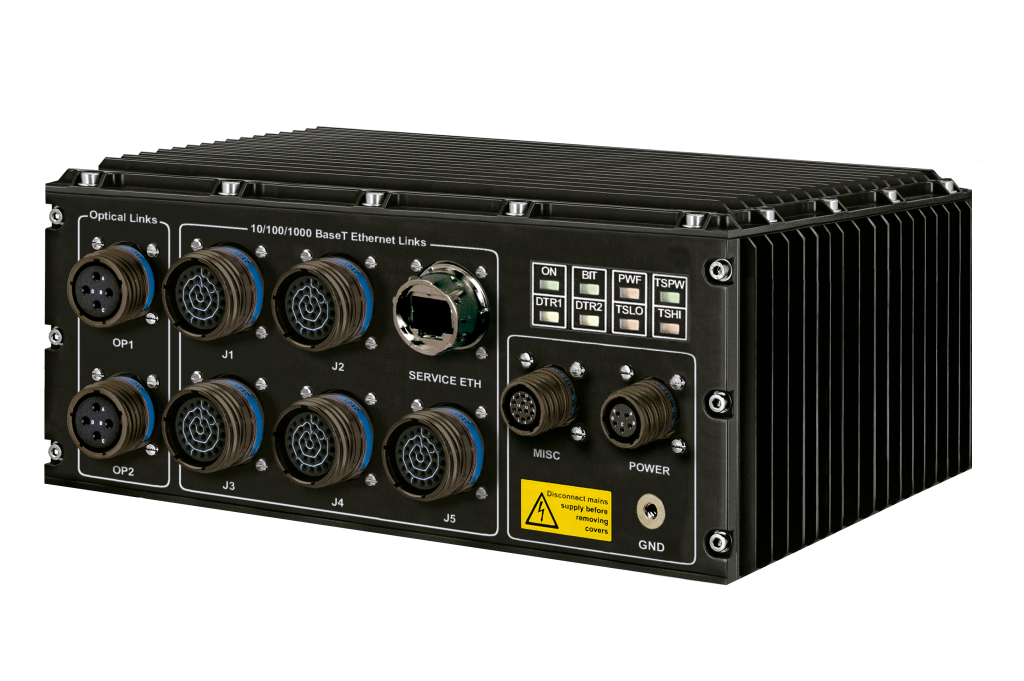 Time-Sensitive Networking (TSN) is the new generation Ethernet with support for communicating real-time traffic. It allows merging hard real-time, soft real-time and best effort traffic in the same network. TSN guarantees the delivery of messages on- time, the interoperability and standardization of all the devices in a Deterministic Ethernet network. Additionally, thanks to the TSN seamless redundancy mechanism (IEEE 802.1 CB) implemented on MIL-TSN-SWITCH the availability of the system is drastically improved compared to other traditional redundancy mechanisms.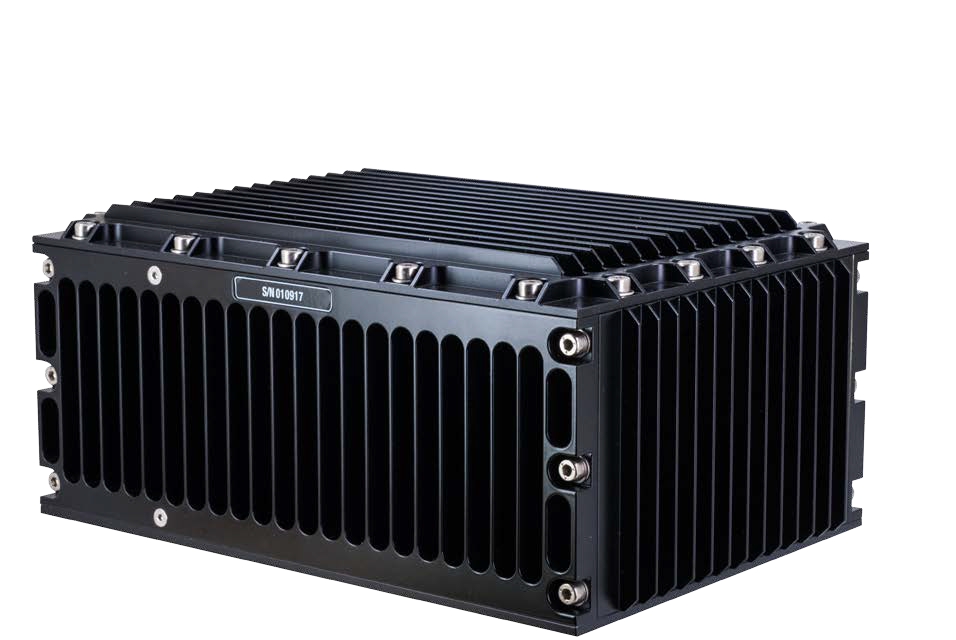 The RELY-MIL-FO-SWITCH-ROUTER is a Military COTS family of Managed 1/10G Ethernet Switch, Router and Edge Computing equipment focused on Ground and Airborne applications where the demand for heterogeneous Fiber Optic and copper connectivity is required.
RELY-MIL-SOM
These System-on-Module solutions benefit from RELYUM's large experience in FPGA-based engineering and a full in-house design, that allows product customization and guarantees the evolution of the devices to incorporate future requirements.
This product evolution can be performed through firmware upgrades or through new Personalities loaded in the hardware platform. This Personality concept is based on the capability of the FPGA technology to support different functionalities based on the FPGA design loaded on it.
RELY-MIL-SOM products include not only the hardware platform itself, but also the firmware image embedded in the electronic board, based on the mentioned Personalities, resulting a full operative switching device, ready for being integrated in a custom enclosure.