Software
Sector: Defense Automation Transportation
We customize operating systems and firmware both at the BIOS and MCU level and we provide the necessary tools and libraries to adapt our Hardware to the Software and Application requirements of the end user.
Windows, Linux and Real Time Operating Systems.
We provide support from manufacturers with BSPs (Board Support Packages) and adaptations of specific drivers.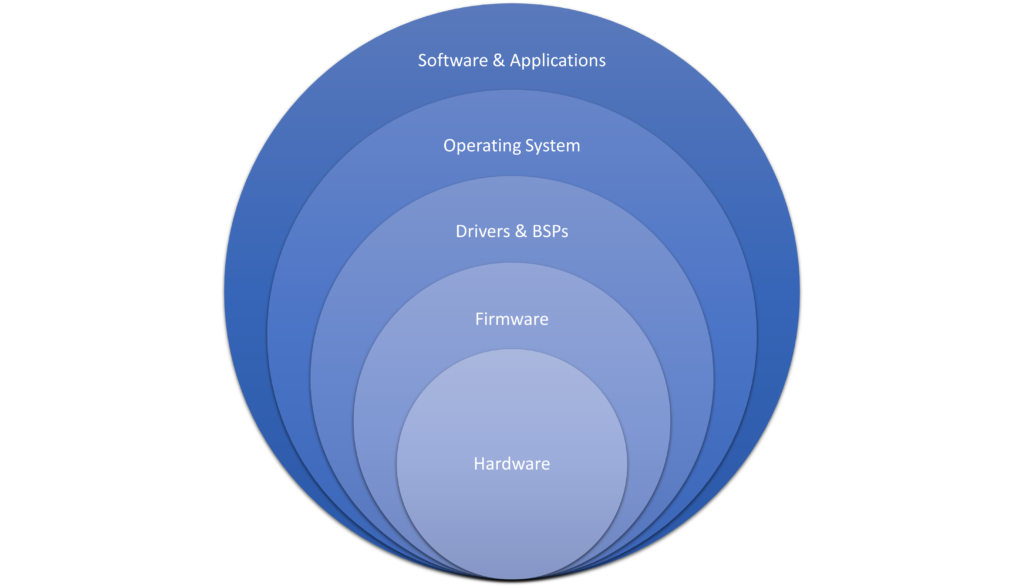 SW tools from manufacturers
Innodisk
From state-of-the-art solutions that strengthen security, facilitate maintenance and boost AI deployment, to cloud solutions that facilitate remote management: iSMART, iCAP, iRAID, iTracker, iOpal, iVINNO,...
Hilscher
Controllers and multi-protocol stacks to communicate with all field buses and manage networks. The netX technology allows loading the different firmwares available in the system to be able to work on a new application with the same Hardware.
SoC-e
IP cores and reconfigurable designs on FPGA for TSN and Deterministic Ethernet.
Owasys
Open embedded Linux support for M2M and IoT platforms
ICPDAS
IoTstar platform for remote monitoring and management of IoT controllers at the edge